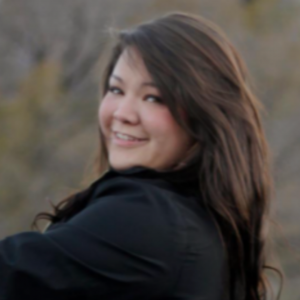 Supervisor: Jamie Tatsuno
I am responsible for all of RFTA's photography, posters, social media, and video content. My work generally involves using high-level communications and graphic art skills to create marketing tools, assisting in the achievement of department goals and objectives. I grew up in Campeche, Mexico, (kudos if you've ever been!) a small town on the coast of the Gulf of Mexico, my family immigrated to Denver, Colorado when I was 16, and it has been a journey from then. I decided to pursue a career in a place where I could live up to the Colorado lifestyle. Fast forward to graduating college and a couple ski bum jobs, I have now lived in the Roaring Fork Valley for over 10 years. Things I like to do in my free time: Fly Fishing, backpacking, camping, rafting, skiing, yoga, cooking, and being outside.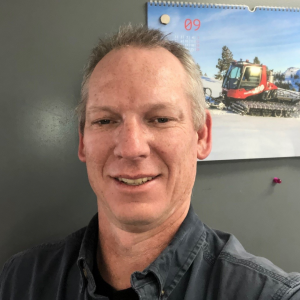 Supervisor: Cindi Gillespie
My name Is Paul Dietel. After high school, I joined the Navy as an aircraft mechanic. Working on F/A-18s. Then decided to go to school for Diesel Mechanics at Denver Auto and Diesel College. Once I graduated from DADC I started working at Copper Mountain Resort in January of 1999. In 2008 I became the foreman of the Snowcat Maintenance Division. A few years ago, the supervisor role became open and I decided to make the move to management. Since then I have been looking for ways to improve my knowledge of management and leadership to help guide the future of our department and workforce here at Copper Mountain.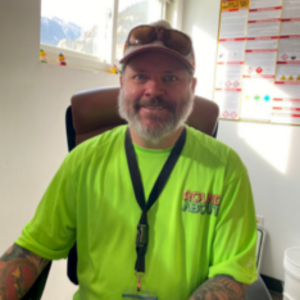 Clear Creek County Roundabout Transit
Supervisor: AnnMarie Smith
Lead Driver for the Clear Creek County RoundAbout. My home state is Colorado, I graduated from Colorado State University. My hobbies include, skiing, movie enthusiast, tattoos. I am a certified PASS and DDTOC trainer. Knowledgeable about transit buses, scheduling with limited resources, transportation resources. Goals: Becoming more educated and proficient in my ability to lead a small transportation department. i.e.: scheduling, time off, fill in for employees that call in, route management.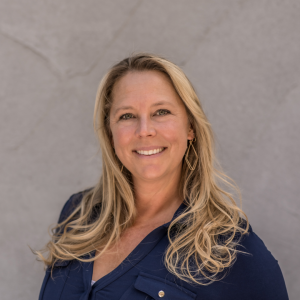 I have spent more than 25 years living in rural Colorado and over six years of experience in rural transportation. I moved to the small town of Gunnison to go to college, and like so many, I fell in love with the town (and my husband), and I never left. I have a long history of community involvement and engagement both as an elected official and staff member. I enjoy refining my leadership skills, learning more about how to best communicate with varied stakeholders, and I believe that there is always room for improvement.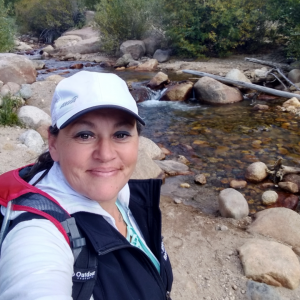 My experiences that have brought me thus far started out in the garage with my dad. I was his "gopher" while he was under the vehicles or under the hood. I knew what a screwdriver was (not the drink -although I am sure I knew that also) and a wrench. From that moment on I knew I always like being in that environment.
In 1985 LJ started assisting her friends dad in his garage doing minor repairs on vehicles for various people. From that point on it was known that that could possibly be a career move. As life moved forward and some moves were made LJ decided to make a move. She accepted a roll with Ryder Transportation as the first OMT (operations management trainee); it was a new program that Ryder was trying out. If this roll with LJ was successful they would implement it throughout the US. Well there was great success in this roll and LJ, working with management, made the changes necessary to make the roll successful. Ryder launched the OMT position across the US and it grew with LJ training the new OMT's in that Business Unit and sending out training materials to other business units. In this role was the knowledge gained of Operations, Management, Business Financial knowledge, and Safety roles.
From that role LJ moved to Colorado and became the Manager for a diesel repair company in Johnstown and then onto Account Manager for Diesel repair company in Denver and with the knowledge gained from those positions moved into the current role with Envida. Transit Manager; and growing LJ's skills and knowledge to the next level is always a goal. What is the next level that can be achieved.
LJ currently resides in Colorado Springs and enjoys hiking ( like 14ers), writing, and riding her motorcycle.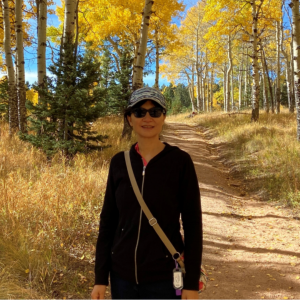 Supervisor: Craig Blewitt
Lan Rao has been with the Transit Services Division of the City of Colorado Springs, doing business as Mountain Metropolitan Transit (MMT), since January 2008. MMT provides public transportation for the citizens of the Pikes Peak region. Lan has expanded her responsibilities from Finance and Grants to many areas in Transit: Procurement, Planning, Marketing, IT, Fleet and Facilities. Lan ensures the financial and human resources are provided to support Transit operations, and the plans and directions are carried out successfully. Currently, Lan serves in the role of Assistant Transit Manager in leading, training and managing staff members to deliver the most effective and efficient transit services in the Pikes Peak Region.
Ms. Rao graduated from the Portland State University with a Master of Science degree in Financial Analysis and has continued her professional training throughout her career.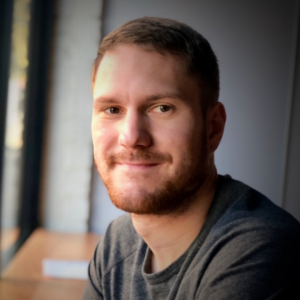 Supervisor: Suzette Mallette
Cory Schmitt serves as Mobility Manager with the North Front Range Metropolitan Planning Organization in Fort Collins where he oversees the implementation of a One Call/One Click Center, RideNoCo, throughout Larimer and Weld counties. A native of St. Louis, Cory previously managed a statewide mobility management program in Missouri before moving west in late 2020. With a background in social work and a lifelong passion for transportation, Cory relishes the opportunity to serve others by helping them meet their mobility needs. When not working, you can find Cory riding his bike and exploring all the natural beauty Colorado has to offer.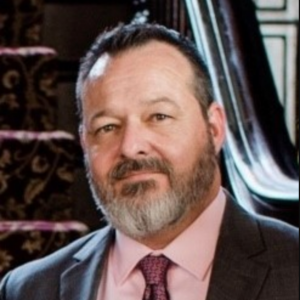 Ozark Regional Transit Authority
Bobby Tomlin is the Operations Manager at Ozark Regional Transit Authority in Springdale Arkansas. Bobby coordinates daily operations of a fleet of 42 units, 15 routes and 35 drivers that log nearly 3000 miles per day on average in a service area of nearly 250 sq. Additional personnel key to his operation are 9 supporting operations staff that round out dispatch, call center, safety, training, and security.
Bobby is a devoted husband, father of 4 and grandfather of 1 grandson in Minneapolis. Bobby is a Freemason, Army veteran, small business owner and has spent most of the past 28 years in Commercial Construction. Currently Bobby helps build Transportation support in his community in NW Arkansas through collaborations with Crystal Bridges Museum of American Art, Springdale Leadership Class #26, University of Arkansas, and attending multiple monthly Board Meetings and Chamber of Commerce Meetings is his community of 518,000 residents.
Bobby enjoys hunting, fishing, and spending as much time outdoors as he possibly can, which is never enough. However, his new passion for building public transit in his region has become a bit more than a career choice and more of a lifestyle change.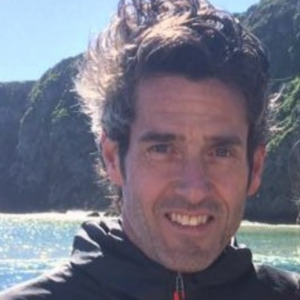 Mountain Metropolitan Transit
Supervisor: Craig Blewitt
Brian has 25 years of significant experience in the transportation industry, 17 of those spent specifically in the public transportation planning arena. He is currently the Transit Planning Supervisor for the City of Colorado Springs – Mountain Metropolitan Transit, where he is responsible for short- and long-range planning activities, including data collection and reporting, managing transit planning studies, and coordinating with internal and external stakeholders and agencies to ensure local and regional collaborative and cooperative transit efforts are developed and enhanced. Brian represents his organization on regional boards, commissions, committees, and community organizations. He conducts all service, capital, operational, and grants planning; and develops, recommends, and implements service, operational, and policy changes.
Before joining Mountain Metro Transit in 2014, Brian spent six years at the Pikes Peak Area Council of Governments (Pikes Peak MPO) as a Senior Transportation Planner serving as the project manager for the regional nonmotorized transportation system plan, managing the Pikes Peak region's Transportation Improvement Program, developing components of the long-range Regional Transportation Plan, and coordinating and collaborating with colleagues from nine member governments and regional organizations and agencies.
Prior to that, he developed and honed his transit planning expertise during a ten-year stint as a Senior Operations Planner with the Southeastern Pennsylvania Transportation Authority (SEPTA) in Philadelphia, PA. While there, Brian performed high-level professional planning and transit operations-related tasks including managing route development, service and operational planning, and performance monitoring for SEPTA's suburban operations and privately-contracted services.
Brian received his Bachelor of Arts in Geography and Planning and his Master of Science in Administration – Public Administration from the West Chester University of Pennsylvania. He is also a Certified Community Transit Manager (CCTM) as sanctioned by the Community Transit Association of America.
Guides
Tanya Allen – ECO Transit
Dawn Block – City of La Junta
Kenneth Mooney – NECALG
Ted Schweitzer – City of Cripple Creek
Scott Truex – Gunnison Valley RTA
Coach
Donna Griggs – Propel Change Global
Program Director
Joseph Parks – CASTA