Covid-19 Signage and Social Media Content
In response to agency requests and the latest COVID-19 mandatory guidance put out by the State of Colorado for transit operators CASTA is pleased to offer this tool kit of transit signage.  This tool kit was paid for by Colorado RTAP funds and is free for use by Colorado transit agencies.
The kit includes two versions of signage with the same messages, one with a focus on bold colors and icons and a second one with a mountain background and icons.  The signage is printable on your office printer but is also provided in high enough resolution that you can send it to a professional printer and use it for larger formats.
The kit includes:
Signage with key themes like wearing masks, washing hands and social distancing on buses and while waiting for buses.

A vehicle capacity sign in each design that can be tailored in Word to designate your agency's current vehicle capacity.

We have also put together social media posts and "videos" that are ready to be posted to Facebook and Instagram in both designs for your agency to use to get the messages out to your community and visitors.  Feel free to share these messages with your towns, visitor centers, and resorts so they can share the message on their social media as well.
Studio Six has provided a Content Overview that showcases the various signage, poster and social media content. All the content is downloadable in either GIF, PDF, jpeg or word format. When you click on a link below you will be taken to a Google Doc folder managed by CASTA. You can download the content to your computer by right clicking on the folder or file and selecting download.
Social Media Files
These social media ads are sized for Facebook and Instagram at 1080 x 1080. Sample content can be found in the READ FIRST on pages 3 and 4. Please customize the text content for your system.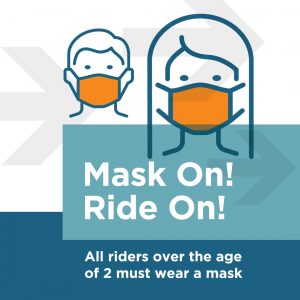 Social Media | Icon Version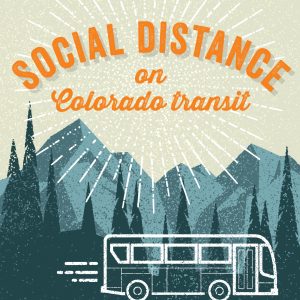 Social Media | Mountain Version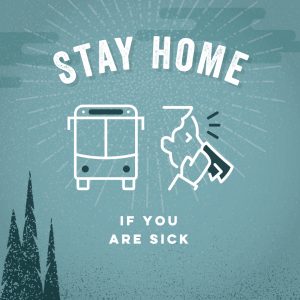 Social Media | Mountain Version Blue
Social Media EPS Files (Vector)
Signage Files
These are posters and signs that are sized to 8.5" x 11" and 11" x 17." They are provided as pdfs with and without bleeds. For internal printing choose the file without bleeds.
If you would like the graphics to bleed to the edge, please send the files to a digital printer and have the printer trim the file using the crop marks.
For professional level printing, use the bleeds and have the printer crop to size. You can print this on any substrate from paper to a thicker sign substrate like Dibond.
Additionally, if you would like to add your logo, we have created a version in Word for you to add your system logo next to the CASTA logo. Please find the Word documents in the same folder.
Signage | Icon Version | Option One
Signage | Icon Version | Option Two
Video Files
A social media video has been created for use in Facebook and Instagram featuring our top transit safety messages. Movement and animated posts prove to be 6X more effective than static posts. Please incorporate this post into your social media calendar.
Customization
Some the files provided above are in a customizable formate like Word. However, you may want some additional customization and do not have the staff or the printer relationship to get to your vision. This is why we have partnered with Artist Proof Collective to provide a deeper and more personalized customization opportunity. They have the ability to print beyond the paper format and provide decals and other mediums. You can view all their options at their CASTA-exclusive store
If you have any questions, feel free to contact Joe Southern at Artist Proof Collective directly.
Joe Southern
Account Manager
www.ArtistProofCollective.com
Colorado's Only Union
Screen Print & Embroidery Shop
720-670-9510 – Direct