Happy Bus Driver Appreciation Day!
March 16, 2018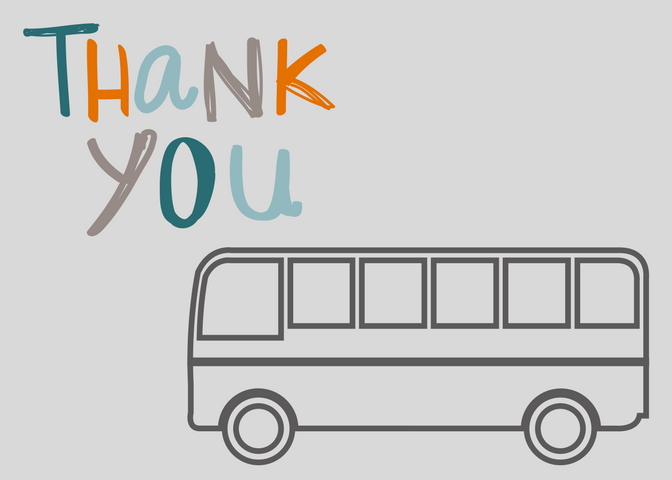 If you've done the job, shadowed a driver, or still drive from time to time, bus operators around our state work hard to keep Colorado safe as they travel to work, the doctor, the grocery store, or to their next adventure. March 18 is our opportunity to remind our communities and riders to show their appreciation.
Of course, you too work hard to keep your community moving. CASTA is here to help with a few quick, free, and ready to go resources that can help you and your community show appreciation for the bus, train, or van operators at your agency.
Educate– Many riders observe a small part of what bus drivers do and education this month can help you highlight all of the responsibilities of transit drivers. Click here for our series of illustrations that can be customized and used when describing the work your bus operators do.
Help Riders Say "Thank You"– Transit driving can be a thankless job. Help riders access easy resources to thank the drivers in your community. CASTA has made a few thank you cards for you to share with your community. These easy to print and fill out cards make it convenient for your riders to thank their drivers.
Suggest a Gift– Small gifts like a local coffee shop gift card, a small bag of candy or a smile as riders leave the bus can help drivers feel recognized.
Celebrate Your Staff- Don't forget to start the celebration of drivers by recognizing your driving staff! Bring in coffee and donuts for drivers, start a driver of the month program, or find other ways to recognize their work.
Recognition with Professional Development – Professional recognition from an employer is a great way to thank your driving staff. Drivers are always welcome to come to CASTA training as a treat or for advanced learning opportunities. Check out 10 ways you can support your drivers here!