Fleet Electrification Workshop
April 30, 2019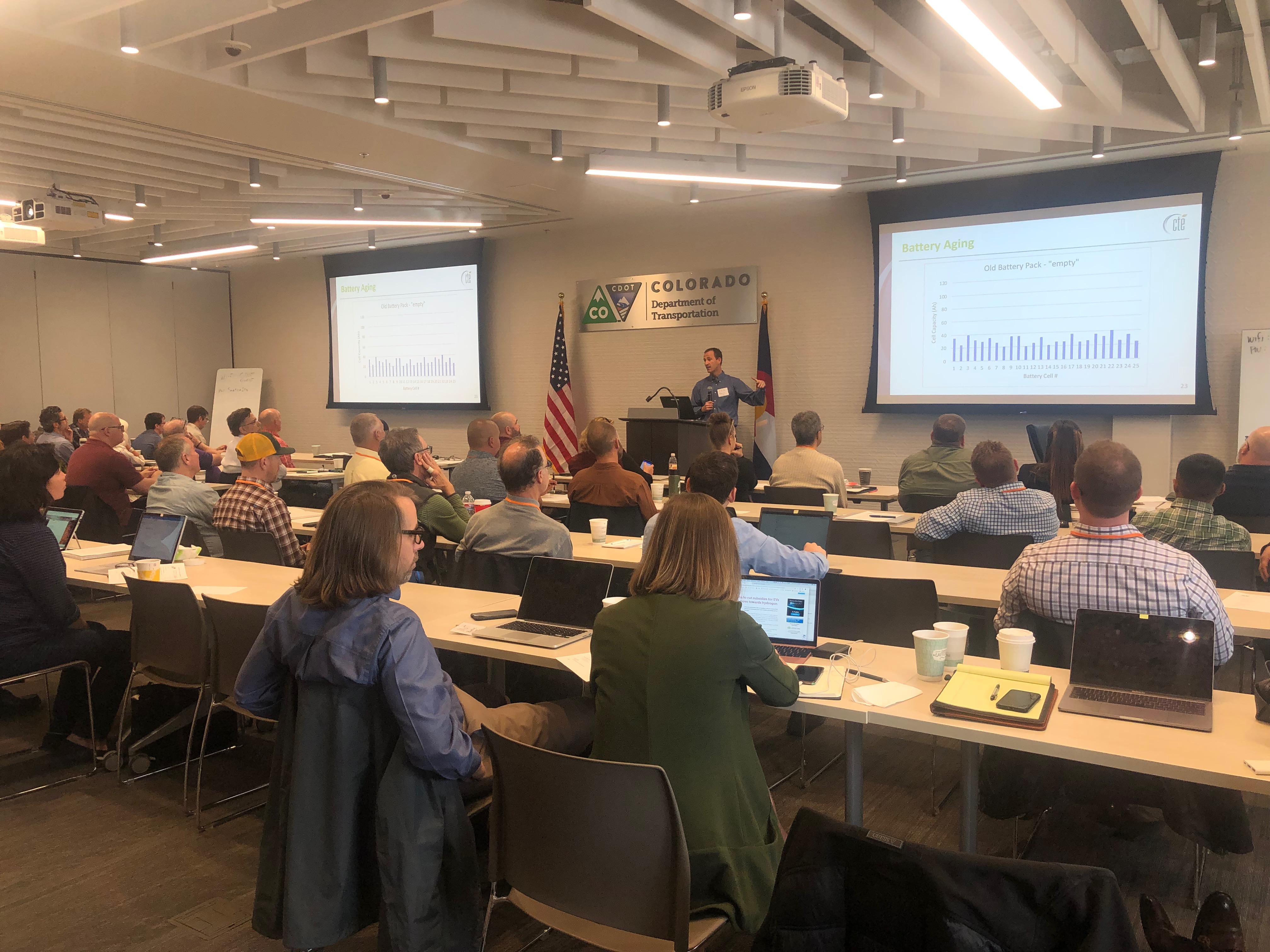 On Tuesday, April 16th, the Colorado Association of Transit Agencies (CASTA) and Colorado Department of Transportation (CDOT) co-hosted an Electric Bus Planning Workshop at CDOT headquarters in Denver. This day-long event was designed and implemented by transit electrification experts from the Center for Transportation and the Environment (CTE), an internationally-recognized firm specializing in research, policy, and project management for transit agencies seeking to develop efficient and sustainable transportation systems across the United States and the world.
The workshop was attended by more than 60 participants representing transit agencies, municipalities, and CDOT staff from across Colorado (plus two visitors from New Mexico!) Over the course of the day, CTE's staff provided an overview of the many important factors to be considered in planning for transit bus fleet electrification, ranging from batteries and charging to procurement and data management. The participants discussed e-bus case studies from Albuquerque, Duluth, and Portland while also learning about the development of the zero-emission bus market worldwide and its future implications for agencies in Colorado. Finally, CTE illustrated the importance of coordination with electric utilities in a successful and sustainable transition to electric buses that lowers both costs and emissions without sacrificing reliability and quality of service.
Based on the success of the workshop and the positive feedback received, CASTA and CDOT are hoping to build on this event and offer additional education and support to transit agencies considering a transition to zero-emission buses. Sessions are currently being planned for the CASTA Spring Conference from May 21-24 in Denver and the 2019 CASTA/CDOT Fall Transit Conference and EXPO from September 23-27 in Keystone. CDOT will also be working to develop resources and guidance to support transit agencies planning to apply for zero-emission bus funding through CDOT's next Consolidated Call for Capital Projects in the fall of 2019. This year, CDOT awarded $13,828,037 to six transit agencies for the purchase of 24 electric buses, 20 electric bus chargers, 3 propane buses, and 1 CNG bus.