CASTA Executive Team Takes D.C.
January 18, 2018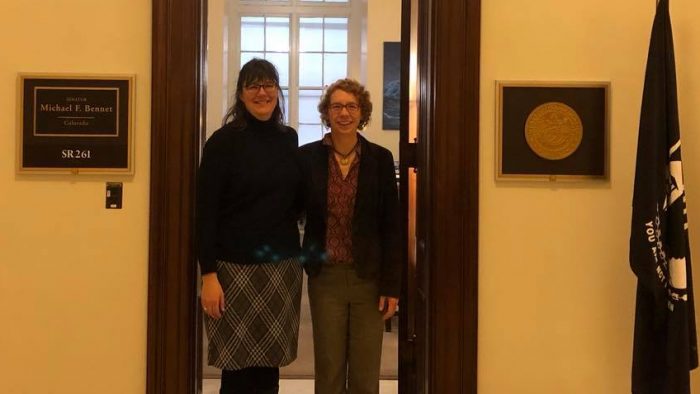 Your Executive Directors faced the bitter cold and the slippery streets of Washington DC to advocate on behalf of Colorado transit agencies.  Many offices have new staff members, so the meetings were a combination of education and advocacy on the following issues.
1)  Regarding the Administration's proposed infrastructure bill, we raised the concern that the proposed funding source (2/3 private funding, 1/3 public) is unavailable to many of the transit systems in Colorado, and does not help meet the need for operating funds.  The bill could drop as soon as February, or as late as the end of the year.
2)  Rule-making regarding Safety and Security for transit systems is pending but not yet promulgated.  We again made the case that safety and security rules must be appropriate to the size of agency, and cannot be a one-size-fits-all regulation.
We will keep you updated with the latest from D.C. throughout the year.
Elena & Ann