The Rest of the Story
May 31, 2016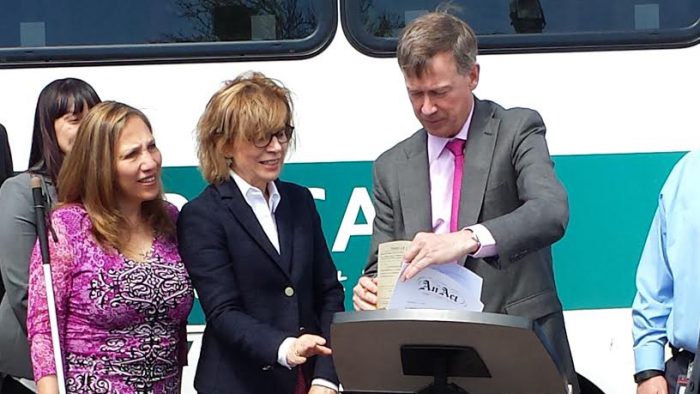 We reported in April that SB 11 was voted down and then indefinitely postponed by a party line vote. What we didn't mention is that the bill was originally voted down by all the Dems on the committee and one of the Republicans — Representative Carver, who represents the west side of Colorado Springs.
When asked for her vote on SB 11, Representative Carver said she was respectfully voting no on the bill due to the outpouring of emails and calls from her constituents who opposed the bill. This didn't happen by chance.
Gail Nehls is the Executive Director of Amblicab — a specialized service operating in Colorado Springs. Gail met with Representative Carver a number of times over the past year, including one meeting with CASTA and Mountain Metro's Craig Blewitt and Lan Rao. Gail helped Representative Carver understand not only the numbers but the personal stories behind the numbers.
Colorado Springs is also home to The Independence Center — an organization that tirelessly advocates for transit in Colorado Springs particularly for seniors and people with disabilities. Their folks also responded to the call to action to make calls and send emails to Representative Carver.
Gail and her partners' work has paid off. Representative Carver clearly understands the needs in her community and how transit — including Amblicab and other providers — are meeting that need, and is willing to cross party lines to vote in support of her community's interests.
Just last week, Governor Hickenlooper visited Amblicab to sign this bill into law!
Margaret Mead said, "Never doubt that a small group of thoughtful, committed citizens can change the world; indeed, it's the only thing that ever has." Gail and her community have demonstrated the truth of this quote. CASTA staff are always available for strategy, numbers, policy and attending meetings with your federal, state and local leaders.