Meeting ADA Requirements for the Complaint Process and Using It to Improve Transportation
December 21, 2017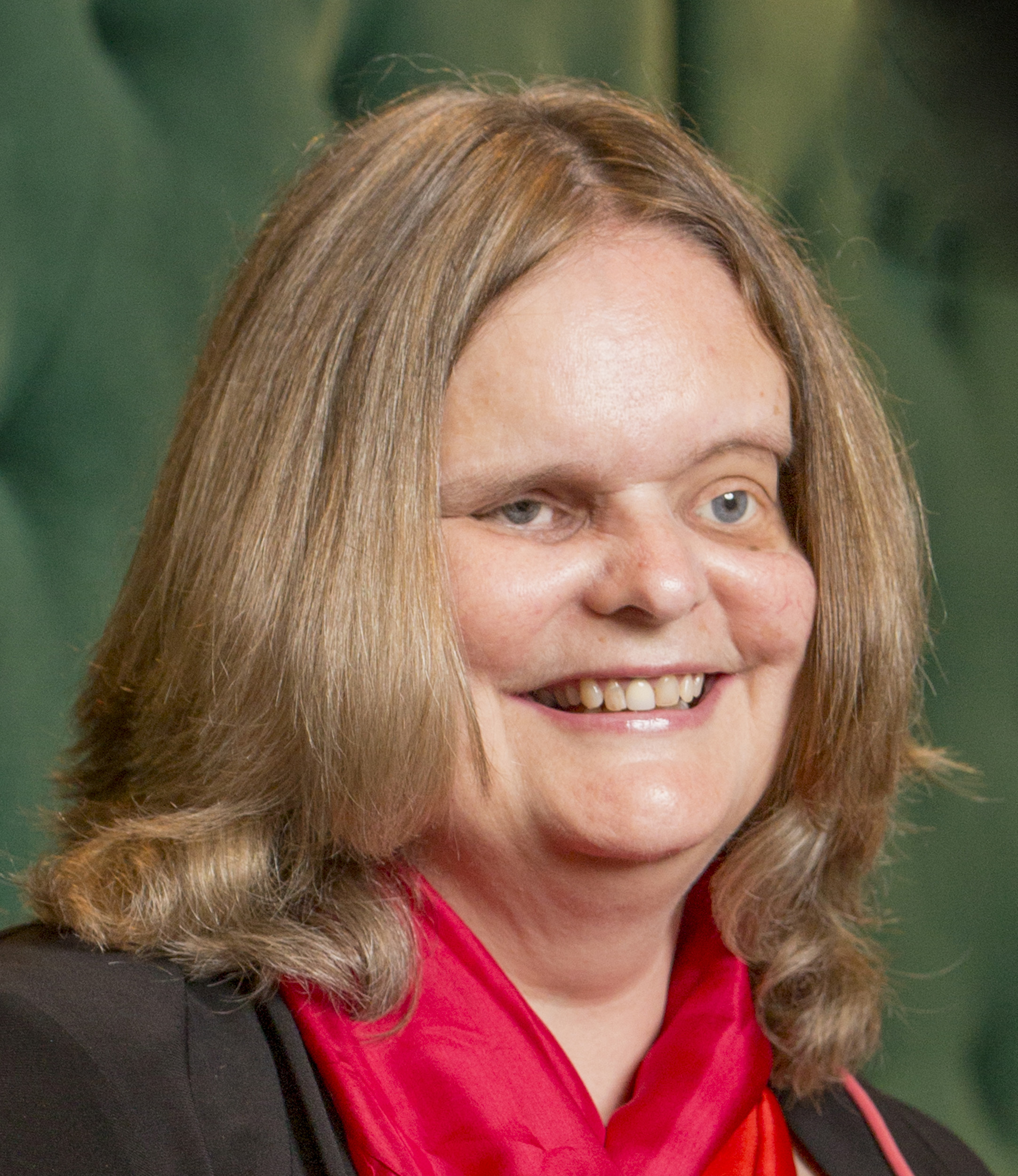 While most transit agencies have either a formal or informal complaint process, Federal Transit Administration audits have found that in many cases the process is not adequate, and they urge transportation providers to establish a more robust and complete complaint process. No one likes to hear complaints or criticism regarding our work, but if handled appropriately, an effective complaint process will help to build a stronger transportation program and one that is perceived by its customers as being responsive to their needs. This article addresses complaints file with regard to the implementation of the Americans with Disabilities Act, but the information is relevant to any complaints a transit agency may receive.
Step 1: Review and Strengthen Policies Regarding Complaints
Effective processes should always start with good policies. What does your current policy manual say about filing and processing customer complaints? Some transit agencies don't have a written policy and choose to just hand off each complaint as it comes in to the appropriate person for responding to it. For instance, a complaint that the lift or ramp was not operable on a bus may go directly to the maintenance supervisor who then checks the bus and equipment in question and resolves the issue. What could be wrong with that? Several key components are missing. How is this complaint and its resolution recorded? Who else knows about it? Can the general manager keep up with this complaint as well as other complaints that may have been handed off to different staff? Who contacts the customer to let him/her know that the issue was resolved? These are the types of things that the FTA will be seeking when auditing your complaint process.
The best way to establish a consistent practice for handling complaints is to first write a policy that clearly defines the steps of the complaint process. Components to include in this policy are:
Designating a staff position responsible for receiving all complaints
An explanation of the recording system to track each complaint to resolution
A process for responding to the customer to gather additional information for clarity and to let the person know that the complaint has been received and is being processed
If complaints are passed along to other staff, a chart or explanation of which staff should receive complaints on different topics
Clear expectations regarding what staff should do to resolve the complaints received and a timeline in which this must happen
A step that brings all complaints and their resolutions back to the designated staff for closure
A process for responding to the customer to advise as to the outcome of the complaint filed.
Step 2: Train Staff to Proficiency
It is our nature to respond in a defensive manner to complaints or criticism. Help your staff to respond in a more positive and professional manner by training them thoroughly on the complaint process and the outcomes generated. In the provision of transportation service, there are many opportunities for human factors to play a role in the way service is delivered, (e.g., a driver who may be upset over personal issues; a maintenance
supervisor who was a little late getting to work; a very new dispatcher who hasn't quite learned all the ropes yet) Any of these factors can have an effect on how that person performs his/her job on any given day, and a snappy comment or an overlooked pre-trip checklist can result in interactions with the public that could eventually result in a complaint being filed.
We also can't disregard the human factors that may cause a customer to have a bad day such as notice that a child is having trouble at school, pressure from work, financial issues, etc. Again, these are all things that might cause a customer to be upset when working with the frontline staff which can degenerate into a difficult interaction and may result in the customer filing a complaint. It is important to train transit staff to look at
complaints as a method for discovering issues small and large that can be resolved to make service delivery even better. Untangling the many threads that manifest in each complaint such as human factors, mechanical failures, environmental factors, and misunderstanding of the regulations, will become solutions to improve over-all service through repaired or replaced equipment, better coaching of staff to handle difficult
situations with customers, better informed customers regarding what to expect of public transit, and any of a number of solutions that will build a better transit system.
Step 3: Make your Policy and Process Public
There is no point in having an excellent policy if the public doesn't know how to use it. Make sure that your policy is available to the public such as posting it online, and advise frontline staff to be prepared to share the policy with customers who ask about it. All such information should be available in alternate formats such as braille, large print, and electronic files for customers with vision disabilities, and communication about this
policy should be available through 711/relay services for people who are deaf. Providing information about your complaint process to the public in various formats meets the ADA requirement for effective communication intended to make the same level of information available to people with disabilities as is available to the general public. It also meets the requirement that the complaint process be made available to anyone who chooses to use it.
Step 4: Recordkeeping
A record of ADA complaints and all responses must be kept for one year and a summary of all ADA complaints must be kept for at least five years. Small transit agencies may effectively use a spreadsheet to track this progress, but more complex systems should be established for transit agencies receiving a large number of complaints. It is suggested by the FTA that an electronic system be put into place that shows all aspects of the complaint process from start to finish. This is the record that the FTA will ask to review when conducting an audit. The FTA wants to see a clear record of ADA complaints and how they were handled. While the same process may be used for all complaints, ADA complaints should be clearly identified so that it is possible to pull only ADA complaints for review.
Summary
ADA complaints are often set aside in the face of more pressing, day-to- day operational concerns. Therefore, it is important to remember that the ADA as it applies to transportation exists to uphold the civil right of all people to have access to public transportation. To deny this right through equipment failure or poor delivery of service, is a violation of the civil rights of people with disabilities and is protected through the requirement for a clear grievance process made known to the public and tracked through to resolution by the transit agency.
The motivation behind writing this article was an increased emphasis from the FTA to establish better ADA complaint policies and processes as described in the ADA Circular, and the intent is to assist transit agencies to be better prepared for potential audits. However, a clearer and more immediate benefit of following this advice is the opportunity to gain a better understanding of how customers view your services and what can make those services better. Resolving complaints using a consistent, solutions-oriented process will help to eliminate factors contributing to complaints, thus reducing the number of complaints received. Smart transit managers look beyond the anger and frustration that may have generated the complaint to the underlying factors contributing to the incident. Fixing those underlying factors removes the cause of the anger and frustration thereby removing the need for filing a complaint. Tracking the good work done to resolve difficult issues makes it possible for the FTA to find, review and appreciate your efforts. Looking forward to 2018, consider how a more defined policy and process for handling complaints will benefit your agency as well as the public who needs your transportation services. Whether evaluating for the purpose of meeting regulatory requirements and/or improving the efficiency and quality of the transportation you provide to the community, taking control of the complaint process and making it work for you is a win/win approach. All of us at Easterseals Project Action Consulting applaud your efforts and we wish you the best in the New Year.
Resources
Americans with Disabilities Act: Guidance, FTA Circular 4710.1
https://www.transit.dot.gov/sites/fta.dot.gov/files/docs/Final_FTA_ADA_Circular_C_471
0.1.pdf
Topic Guides on ADA Transportation
https://dredf.org/ADAtg/index.shtml
Transit Manager's Toolkit: ADA
http://nationalrtap.org/transitmanager/Administration-Compliance/ADA
About the Author
Donna Smith, ADAC is the Senior Director for Easterseals Project Action Consulting. Donna has over thirty-five years experience as a professional in the field of disability advocacy with most of those years as a training and technical assistance specialist on disability-related laws and issues. Since 2002, she has focused specifically on transportation issues. Her areas of knowledge pertinent to accessible transportation include community approaches to implement systems change needed to improve accessible transportation, ADA rights and responsibilities, travel training,coalition building, the transit experience from the customer's perspective, the increasing role of technology in transportation access, and the accessible pedestrian environment. Her strongest skills are the ability to communicate clearly and to help diverse groups find common ground from which to seek and create solutions. Donna understands firsthand the essential role of accessible, affordable transportation in the lives of people with disabilities, and it is both her job and her passion to help find solutions to transportation needs.
Donna is a graduate of Mississippi State University and has earned ADA Coordinator certification from the Great Plains ADA Center and The University of Missouri.