Meet Transit Planner, Cady Dawson
January 17, 2018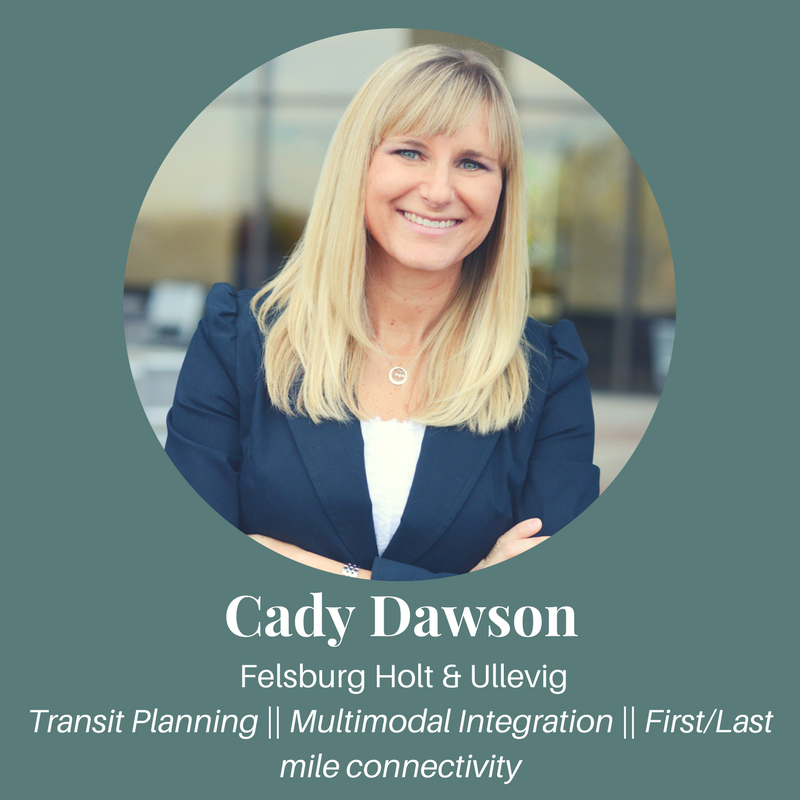 If you walk into the Centennial offices of Felsburg Holt & Ullevig (FHU), you will see a staff of folks ready to help you create transit solutions that work for your specific community needs.
Cady Dawson
is one of FHU's lead transit planners in Colorado with 15 years of experience in transit planning, multimodal integration, and first and last mile connectivity. Cady's approach strives for inclusivity of all stakeholders at each step of a project to assure the sustainability of transit planning.
"While mobility is typically our goal, I know that transit is more than that- it also provides social, economic, and environmental benefits to our communities. I am committed to partnering with our (awesome!) transit providers across the state to ensure that the needs of all people are represented and that recommendations results in making our transit systems safe, efficient, and accessible for all."
Cady is currently working in Colorado in Grand Valley (1-10 year Strategic Plan), Clear Creek and Gilpin Counties (Gaps and Needs Assessment), and in Denver with RTD on their upcoming Regional BRT Study. When she isn't working with Colorado transit providers, you can find her enjoying the Colorado outdoors, playing tennis, growing her garden, reading or on the sidelines at her boys' lacrosse games.
As you think about 2018 and where you want your transit agency to be, consulting with a transit planner can refresh your perspective of your community, transit system, and service. If you are in need of this service, talk with CASTA or your transit managers who have worked with Cady and see if she might be a good fit to help you provide sustainable, accessible and efficient transit in your community.
Cady Dawson, Felsburg Holt & Ullevig
Centennial, CO
Phone: (303) 721-1440
Email: cady.dawson@fhueng.com