CASTA: How Do Small Transit Agencies Benefit?
January 31, 2018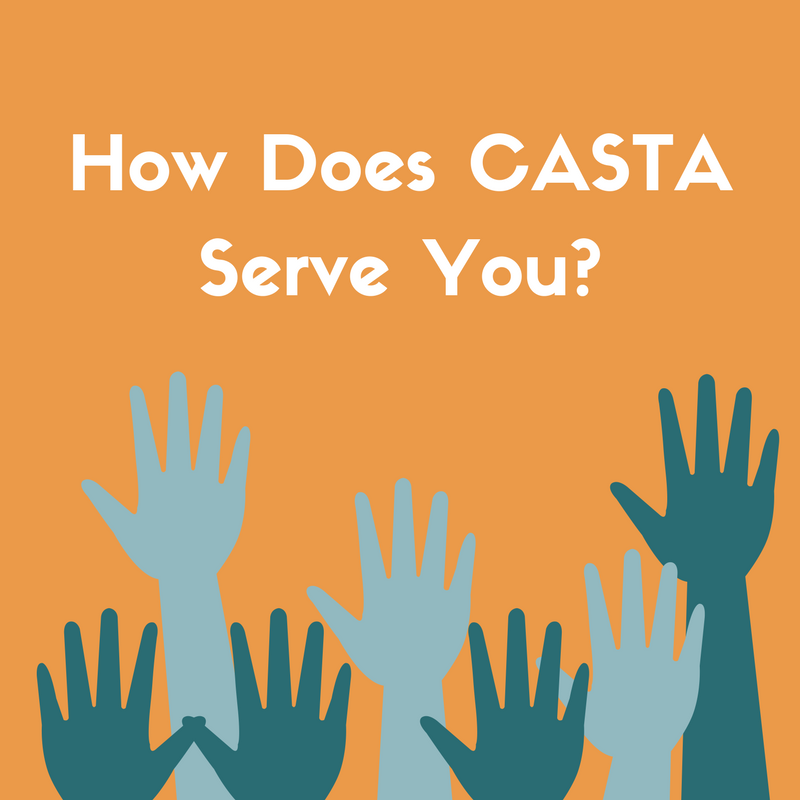 We recently got a phone call from the director of a small rural agency asking what they should tell their board about why they are members to CASTA.  It's a good question and one the the CASTA staff and board have discussed quite a bit over the last year or so. We hope you have a few reasons that CASTA benefits you both as a transit professional and for your agency but we thought it would be helpful to put together a list of reasons we've heard as we've done surveys and talked to agency representatives.  This list isn't exhaustive so please email us with anything we might have missed!
Training- When we talk about what CASTA does we always talk about training and small rural agencies are the target of a large portion of our training program.  Want to get more out of the CASTA training program?  Share your training needs with the CASTA staff at RTAP meetings, through the form on our website or give us a call.  We rely on member requests to set a relevant, meaty, and interesting training calendar.
Networking opportunities-  We hope that as you attend various CASTA events and training you are meeting transit professionals from around the state.  Who knows when that contact will come in handy but what a great way to make those conferences even more productive.
Technical Assistance – Contact CASTA early and often!  Call us with your questions, email us your ask-a-transit-expert questions, let us know when you could use some technical assistance and send us photos and updates on your big wins. CASTA staff are well-connected and can put you in contact with other agencies that are or have recently addressed the same issue you're working on.  No one has time to reinvent wheel, so let us connect you to resources like sample RFP's, policy language, lists of consultants, etc.  
Advocacy at CDOT-  CASTA staff works closely with CDOT's Division of Transit and Rail  —  always with a CASTA perspective.  CASTA staff have formed relationships with CDOT staffers at every level of the organization in order to advocate on behalf of CASTA members.  We have met with the Executive Director on issues ranging from contracting, reimbursement, and to increase DTR staffing.  If your agency is having a hard time working with CDOT let us know we will do our best to help.
Representation at the State capital-  CASTA contracts with a lobbyist to represent transit at the state level.  Whether you have a question on a bill, would like help running a bill or just want to know someone is monitoring the legislative session so you don't have to, CASTA is on it.   
Representation at state level transportation funding discussions-  CASTA's strong history as an association has given CASTA a seat at the policy making table as various organizations explore the possibility of a statewide transportation funding initiative. Having a seat at the table allows CASTA staff to provide input on policy with a goal that all agencies in Colorado will benefit from any funding solution.
Giving a voice to Colorado transit in DC-  CASTA staff brings the message of Colorado transit to the Colorado delegation in DC on a regular basis.  Despite Colorado's diverse transit profile agencies in the state work well together and want each other to succeed.  When we go to DC this philosophy shines through.  We bring a message of diverse needs that work together to make transit in Colorado stronger.