2017 CASTA Annual Review is Published!
February 27, 2018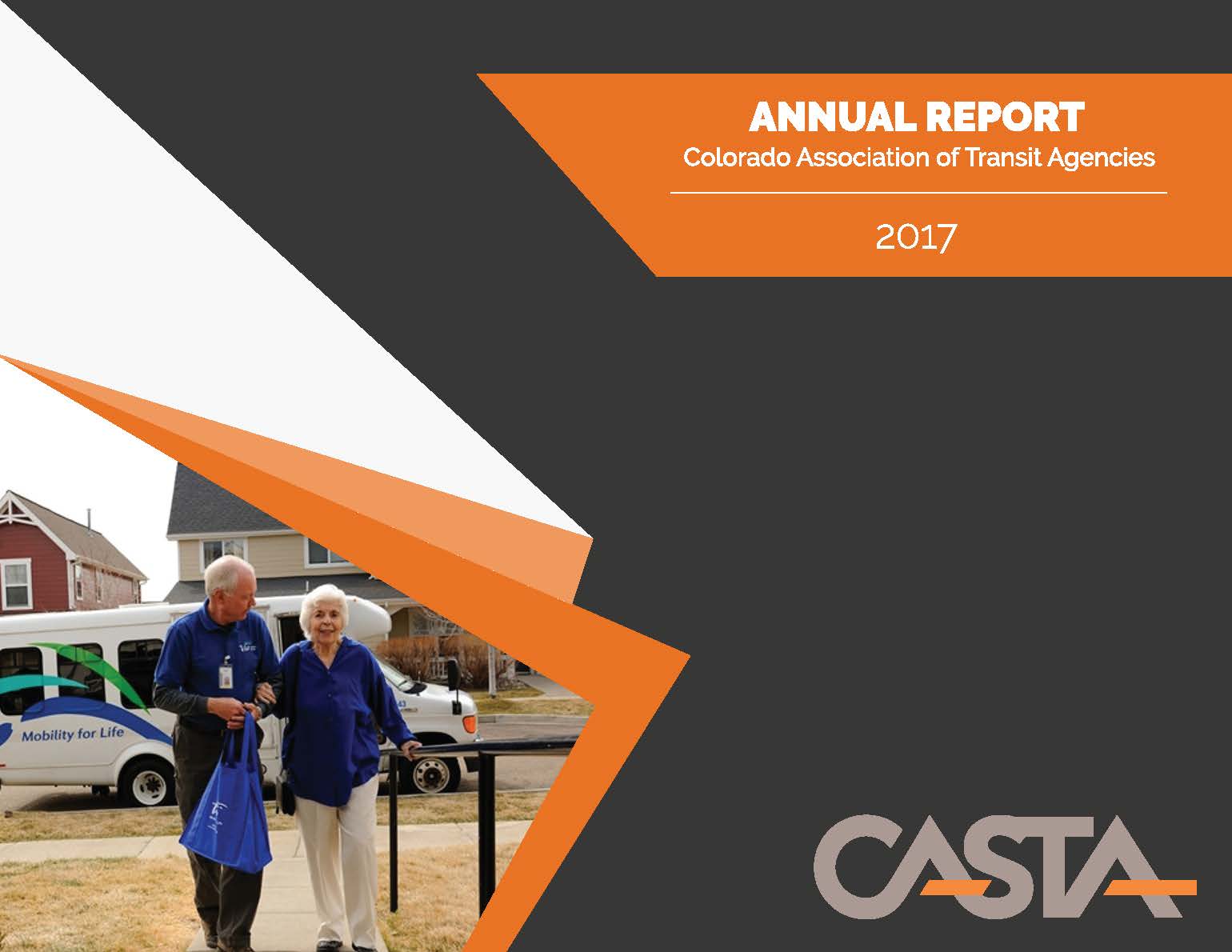 Dear Colorado Transit Professionals,
On behalf of the CASTA Board of Directors, we are pleased to present you with the 2017 CASTA Year End Report. 2017 was a big year for CASTA with many successes to share. The full report below will give you the complete picture, but here are a few successes to highlight:
Hosted two conferences for 280 transit professionals. The Spring Conference in Fort Collins enjoyed the first co-hosted reception with CASTA and WTS. Fall conference brought providers from around the state, 40 transit vendors and transit trainers from across the US together in beautiful Telluride.
Worked with bi-partisan team of legislators to extend Regional Transportation Authority mill levy authority for another 10 years. CASTA lined up support, organized testimony and initiated phone calls in support of the bill. This bill will pave the way for regional transportation funding initiatives in years to come.
Built staff capacity, brought in additional income and held membership dues low by providing conference management services to outside organizations.
Regards,
CASTA